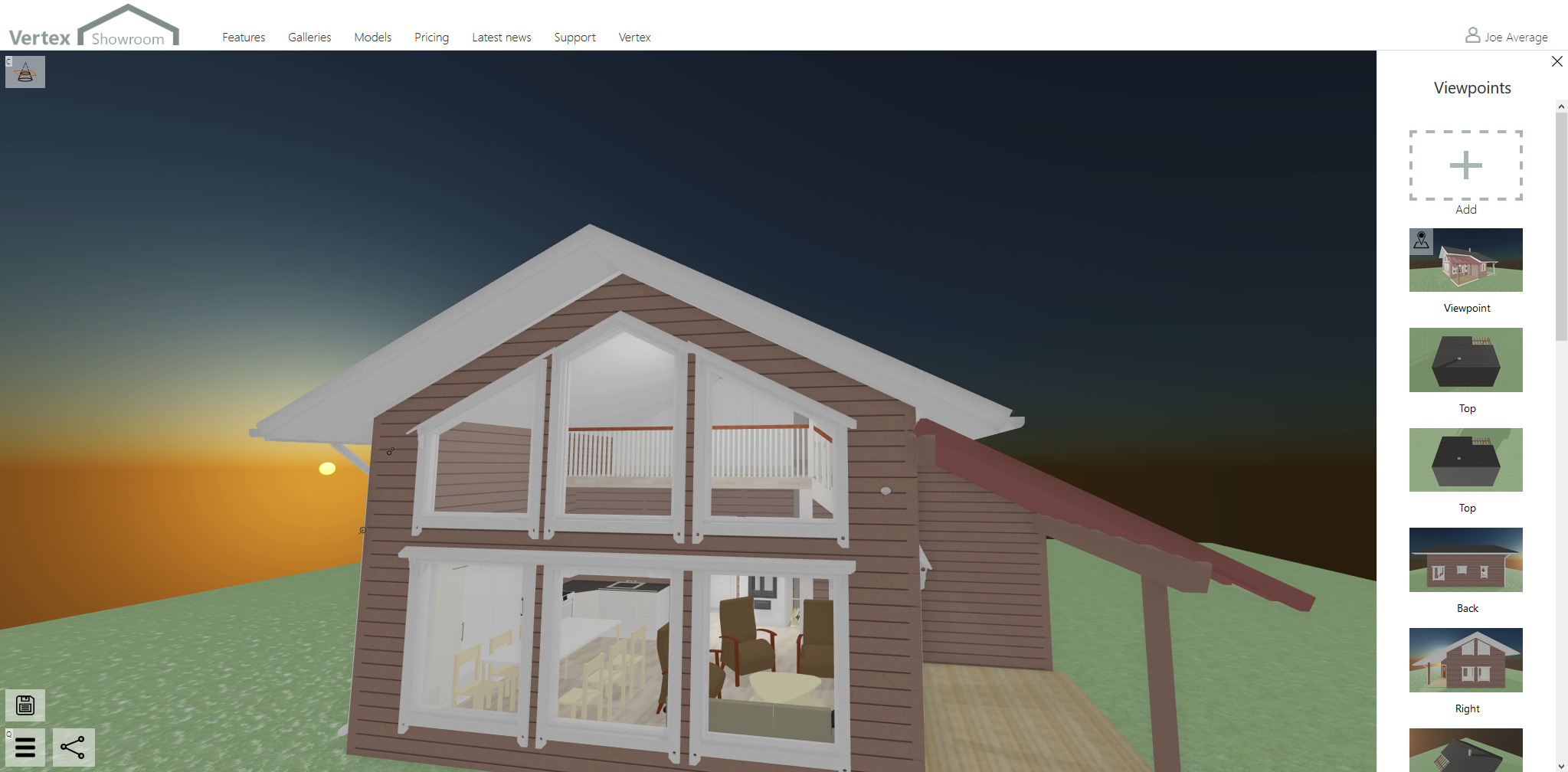 Browse viewpoints
With viewpoints you can store points of interest of you model to other to reach them fast and easy. Open viewpoints selection pressing

or shortcut button

. Button is located bottom right corner of the model window. Left click

moves the camera to the stored viewpoint.
Add New Viewpoint
Move to the location you want to store as a new Viewpoint. After that open the 'Viewpoints'

. Click empty viewpoint with

at the top of the existing list of viewpoints. System takes current view as a new viewpoint and opens the viewpoint edit dialog. In the dialog you can rename it.

Rename Viewpoint
Rename the viewpoint clicking its name

under the viewpoints thumbnail.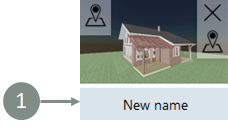 Delete Viewpoint
To remove the viewpoint click


on the top right corner of the viewpoints thumbnail.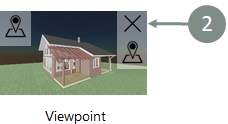 Change thumbnail in the Gallery
Set set the thumbnail picture shown in the gallery view click


on the top right corner of the viewpoint.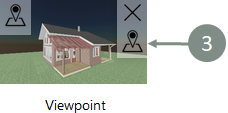 Current Gallery thumbnail


icon on the left top corner indicates the current Gallery thumbnail.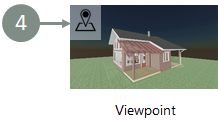 Update All Thumbnails
After you have changed your model environmental settings, like lights, background, etc. you may want to update models thumbnails to match the new visual look of the model.
In the bottom of the viewpoints selection view

button. Click it to update all thumbnails.